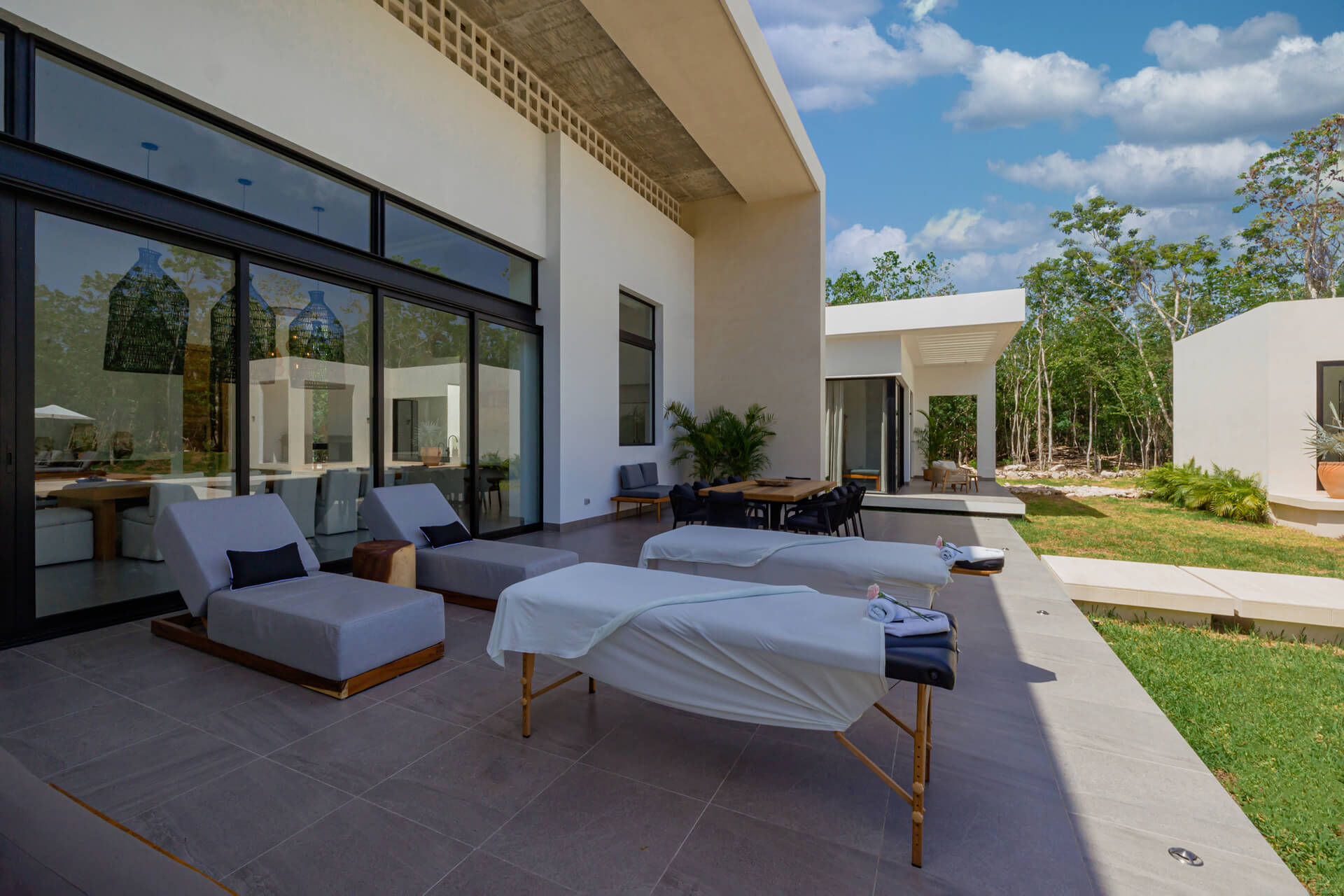 MORE THAN ACCOMMODATION,
AN EXPERIENCE!!
Thank you for choosing Luxury Cozumel for your vacation. We are committed to providing our guests with the finest accommodations and services that Cozumel has to offer. Our goal is to make your stay as memorable as possible, and we operate like any fine hotel, providing housekeeping and maintenance at no extra cost.
In addition to our high-quality accommodations, we offer an exclusive chef service to further enhance your stay. Our chefs can prepare delicious meals for you at your villa, allowing you to relax and enjoy your vacation. We also offer two of the finest house boats in Cozumel for your enjoyment, at an exclusive special rate reserved for our guests. Whether you're interested in a romantic sunset cruise or a day trip to the best beaches and snorkeling sites Cozumel has to offer, our boats are sure to make your vacation unforgettable. Follow the links below to learn more about our chef service and our stunning boats, and reserve your spot today.
Cozumel's coastlines are known for some of the most sought-after reefs and beaches in the world and are known not just for their endless beauty, but for the exquisite and abundant marine life. Allow us to take you on a memorable excursion to the most remote and private places on the island like, El Cielo, Passion Island, or Pearl Farm, and snorkel at Palancar and Colombia reefs to name a few. The boats offer plenty of plush seating on the bow and back for sunbathing and lounging. You can enjoy either boat for a romantic sunset, or a 6 to 8-hour day trip, or have it for your entire stay. We offer our boats through Deluxe Private Boats, we found them to be the best on the island and offer unparalleled service, and combined with our captains you are assured a day to remember.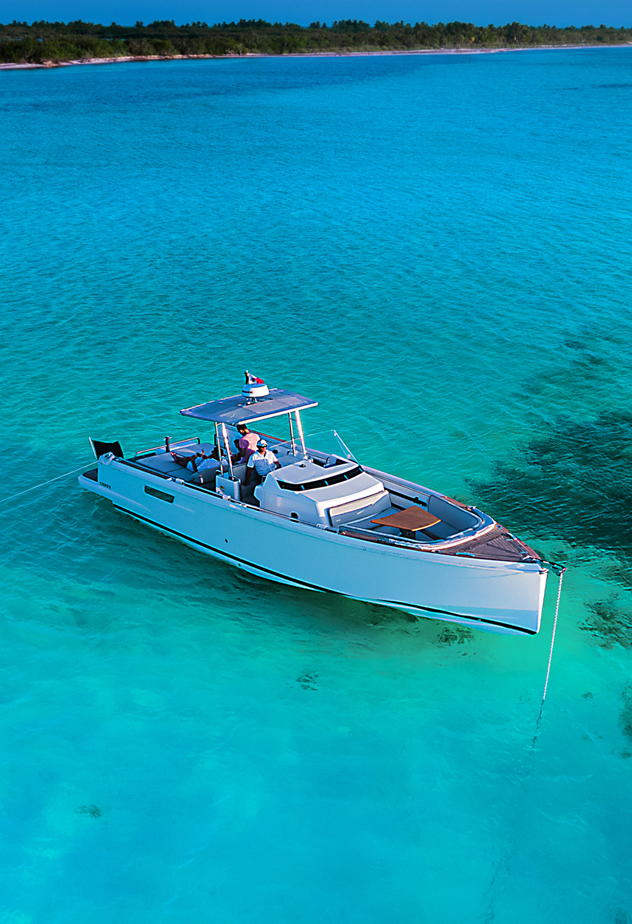 Our Service
includes:
Premium fresh full lunch
Top-shelf bar and drinks
Private secluded beaches
Full Snorkel gear and reefs
Swimming in unimaginably crystal-clear water
If you have any special requests, please let us know in advance.
Boat amenities: bathroom, open cabin with shade, open front area, full sound system, a crew of 2.
Our Fjord offer below is exclusively for our guests. We want you to experience the best of Cozumel. Our Fjord is not to be missed.
25% off our 36′ Fjord for our guests only. Please enter code BOAT25% upon checkout.
Indulge in delicious homemade meals with our cook service in the privacy of your villa. Choose when and where you want your meals – whether it's a piping hot breakfast on your terrace or a leisurely dinner with friends. Our flexible, part or full-time service caters to your preferences and schedule. Enjoy seven days of two meals a day for $280 per person per week with no charge for children under two, or opt for our daily rate of $50 per person for two meals for as few as three days.
Our exclusive cook service offers fresh, sumptuous meals prepared from scratch with 2-3 hour preparation times for most dinners. Let us know your dietary needs and preferences, and we'll work with you to make your vacation unforgettable.
For a dive operation in Cozumel, we recommend ScubaTony. With professional, friendly, and highly trained staff, ScubaTony provides excellent service that aligns with our client's expectations. According to a recent TripAdvisor review, ScubaTony offers on-time pickups, courteous service, and awesome diving experiences. The dive masters are accommodating and take you to any dive site you prefer, while the captains offer refreshments and treat you like a VIP. With plenty of non-deco time for a long second dive, ScubaTony provides the best dive experience in Cozumel.
To make your vacation even more enjoyable and hopefully care free we added a personal concierge. Her name is Sandra and she provides her services in Spanish or English. Sandra can assist with arranging any special services you might require prior and during your stay. Such services as massage at the villa, scuba diving, a taxi from the villa, babysitting, yoga, recommend and reserve restaurants some of which are exclusively done only for our guests among other things.
Sandra has a deep knowledge of the Island and of the many hidden gems Cozumel has to offer. You can communicate with Sandra through email or WhatsApp.
The fee is $100 for your entire stay per villa. (Alma and Solil) $150.
Once you are booked with us please contact us to reserve Sandra services at: [email protected]