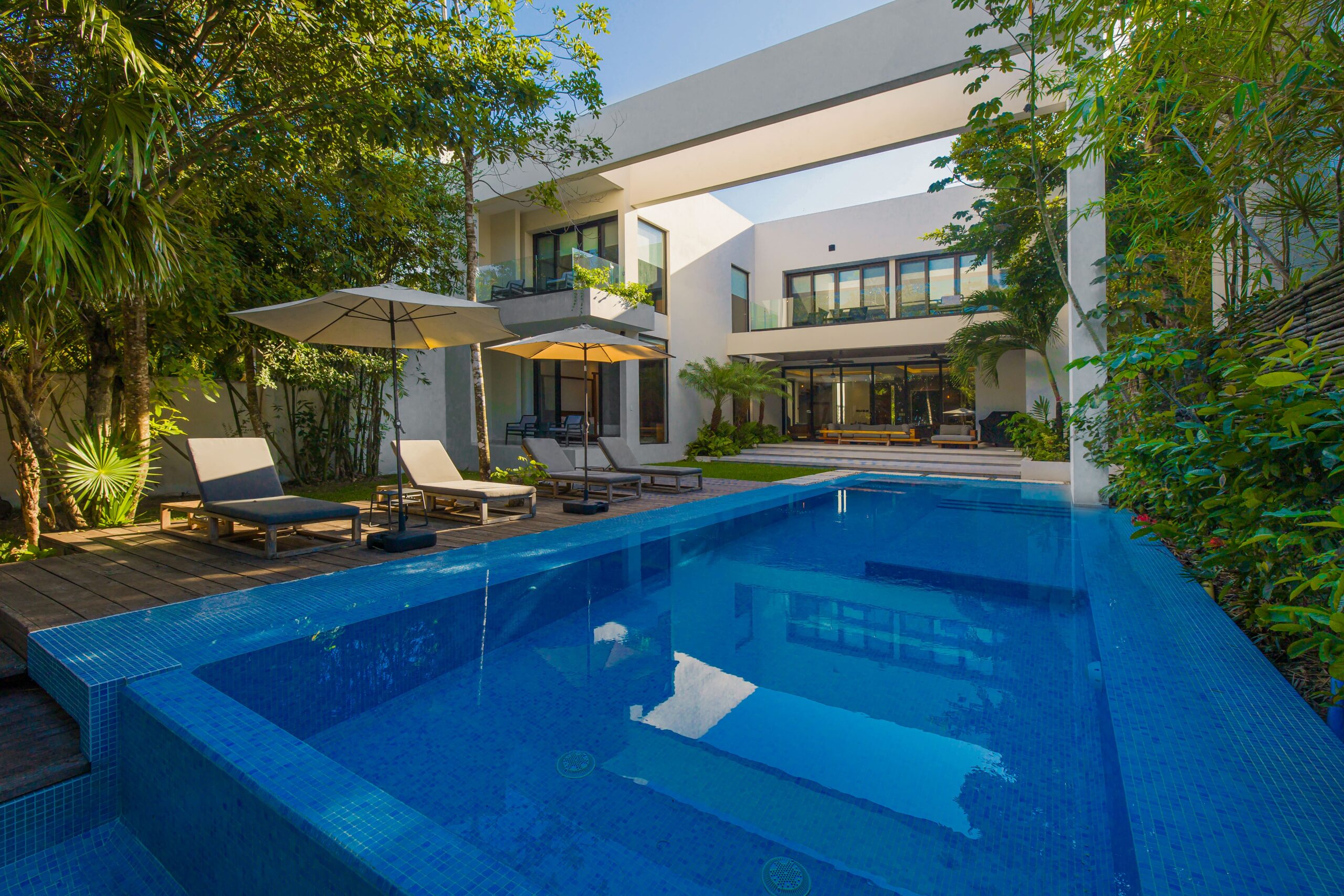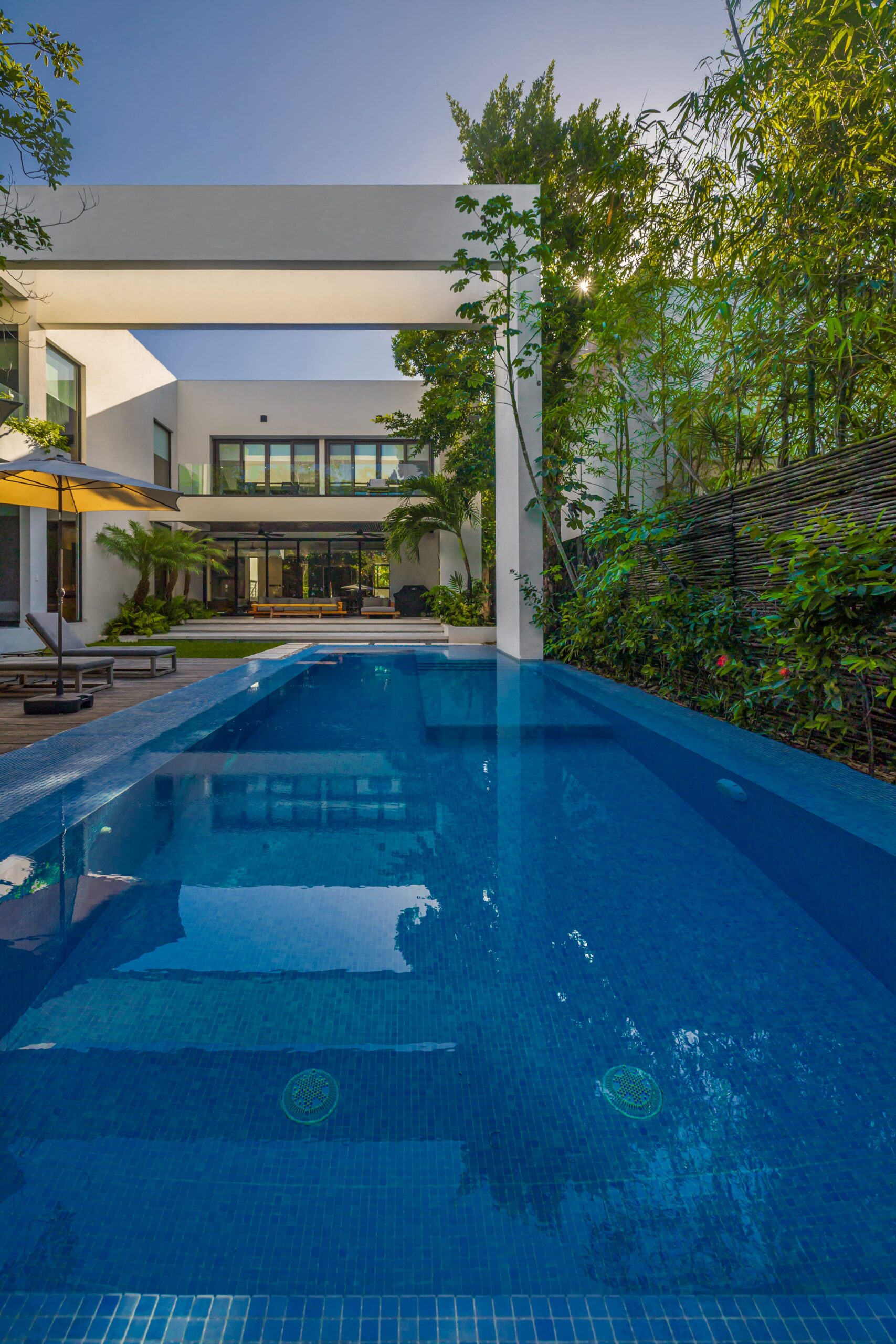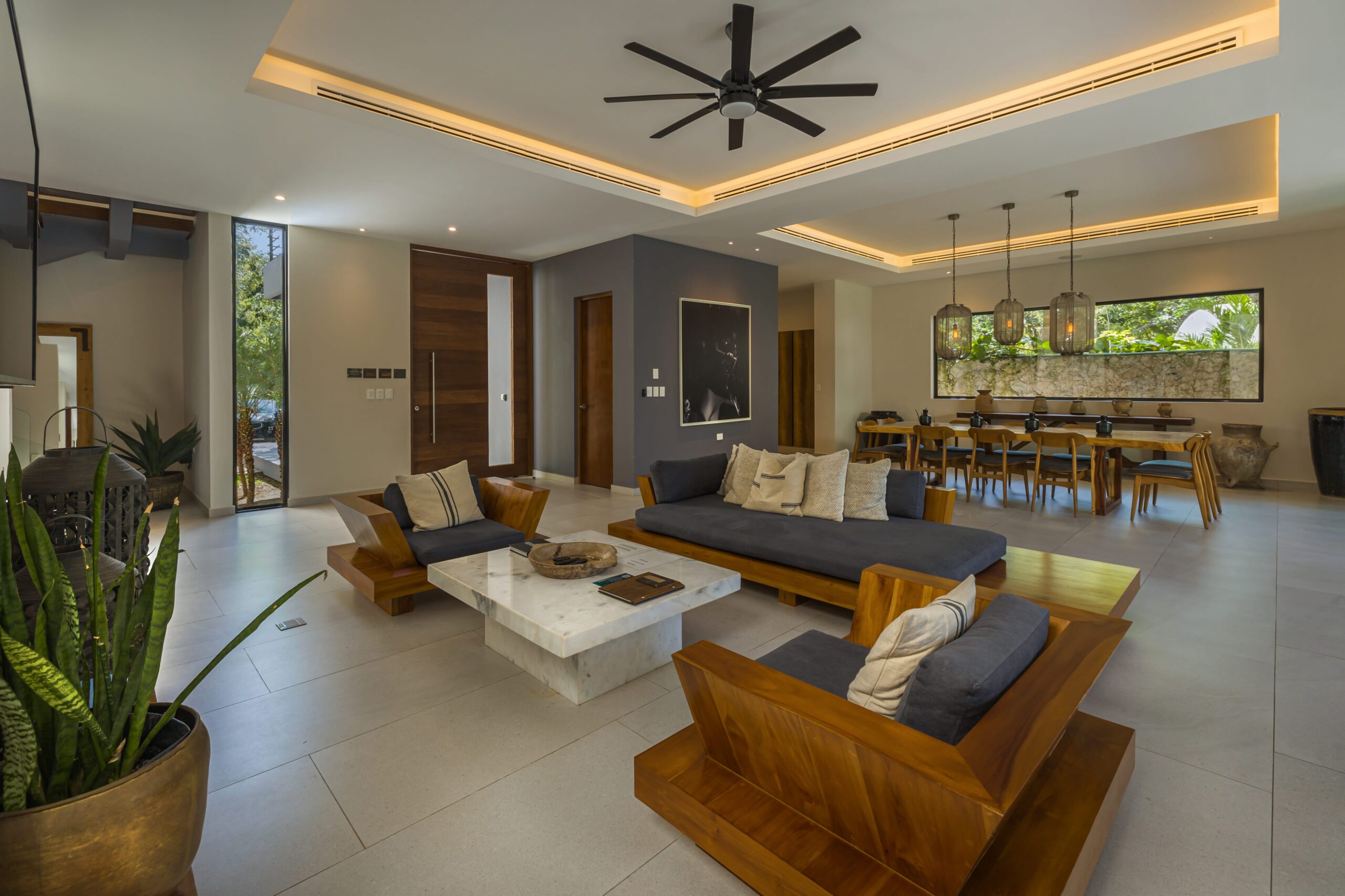 Villa-Sara-Gallery-Image(8)
Villa-Sara-Gallery-Image(7)
Villa-Sara-Gallery-Image(47)
Villa-Sara-Gallery-Image(46)
Villa-Sara-Gallery-Image(45)
Villa-Sara-Gallery-Image(42)
Villa-Sara-Gallery-Image(41)
Villa-Sara-Gallery-Image(39)
Villa-Sara-Gallery-Image(29)
Villa-Sara-Gallery-Image(30)
Villa-Sara-Gallery-Image(36)
Villa-Sara-Gallery-Image(27)
The villa is a masterpiece of architecture, boasting 7000 square feet 5 bedrooms 5.5 bathrooms of luxurious oceanfront living. Located right at the edge of the Caribbean Sea, the villa offers mesmerizing panoramic views of the turquoise waters from almost every room. One of the highlights of the villa is the wooden deck that extends right into the crystal-clear Caribbean water, providing easy access for swimming, snorkeling, or even scuba diving, or taking one of our kayaks for an ocean stroll. Villa Sara features a 50-foot infinity pool, perfect for lounging or taking a refreshing dip while enjoying the stunning sunsets that paint the sky with vivid colors.
The interior of the villa is adorned with a carefully curated selection of imported and local high-end furniture, creating a sophisticated and elegant ambiance. The open-concept design seamlessly blends indoor and outdoor living, allowing you to enjoy the tropical breeze and the soothing sound of the waves from the comfort of your own living room.
For those who enjoy culinary delights , a private chef is available as an optional service, offering in villa dining experience with fresh local ingredients and attention to details.
The villa is situated 8 miles south of the town, offering tranquility and privacy while still being conveniently close to amenities and attractions. Additionally, the villa has its own dock, providing easy access for scuba pickup right from your doorstep.
As an additional option, you can also explore the Caribbean waters on the villa's houseboat, a 36-foot Ford, which comes with a captain and crew. You can embark on a tour of notable places to swim and snorkel while enjoying lunch and drinks on board, making for an unforgettable experience.
Overall, the villa offers a dreamy oasis for those seeking a luxurious and idyllic Caribbean getaway. Whether you want to relax by the infinity pool, snorkel or  scuba dive in the pristine waters, or explore the islands on the houseboat, this architecturally stunning villa provides a slice of paradise that is truly unparalleled.
High-speed wireless internet
Pool, pool, and garden maintenance
daily cleaning service
Fully stocked refrigerator upon arrival (upon request for a fee)
Luxury towels and sheets
Beach towels
bathroom basics
filtered drinking water
Nespresso coffee machine
Optional kitchen service
Optional luxury boat rental for up to 12 people
Air-conditioning
Wired flat screens
Free kayak and some with paddle board
Ashley Memory Foam Mattresses*
Above all, thank you for considering us for your vacation. In return, we will do our best to make it amazing!
Standard: $1,250
High season: $1,400
Christmas: $11,500 entire home, 7-night minimum
New year: $14,000 entire home, 7-night minimum
Rates begin as low as $1,000 per night, hosting up to 4 people.
Each additional person is $65 per night up to the maximum number of 12 people per villa.
19% tax is not included in all rates.
Weekly stays will receive 5% off of the price to be reflected at checkout.
Christmas and New Year's rates are the same for any size group.